A total number of 50 Ghanaian students of Ghana Senior High School (GHANASS) at Koforidua in the Eastern Region, are being hospitalised over suspected food poisoning.
The affected students comprising both male and female were immediately sent to the St. Joseph's Hospital on Monday for emergency treatement after complains of stomach aches after eating 'waakye' from the school's
canteen on Sunday.
Citi News Team who visited the emergency ward of the hospital reported that some students were being attended to by nurses on duty.
One affected student in an interview with Citi News said, "I bought waakye at the bush canteen and in the evening on Sunday, I started running, others who also ate at the dining hall also started complaining of tummy ache so we were rushed here."
Parents of some of these students quickly rushed to the hospital as soon as they heard of incidence.
A parent, Naa Shika, explained that "I was at work when my daughter called me that she has been admitted at this hospital so I had quickly stop whatever I was doing to come here. She told me her tummy aches and I am really worried about it, as you can see she's in pain now, but I can't really say if it is food poisoning even though a lot of the students are also on admission here."
However, the situation has been brought under control with some of the affected having been discharged.
"A lot of students were rushed here from Sunday evening and Monday with complaints about stomach aches, clinical research done on them indicated they had diarrhoea so we quickly administered treatment and medication and some are on admission while others have been treated and discharged", Medical Director in charge of the hospital, Dr David Kupualor stated.
While the hospital awaits for the results of tests conducted to ascertain the cause of the many incidents of diarrhea, the school's authorities have shut down the canteen.
"Initially, we thought it was the normal students complaint, but upon further interactions, some students said they bought some food from the school's canteen. There is a canteen in the school, but it is not managed by school authorities, so the school management met and we have closed down the canteen as part of investigations", an Assistant Headmaster of the school, Frederick Kwaku Owusu stated.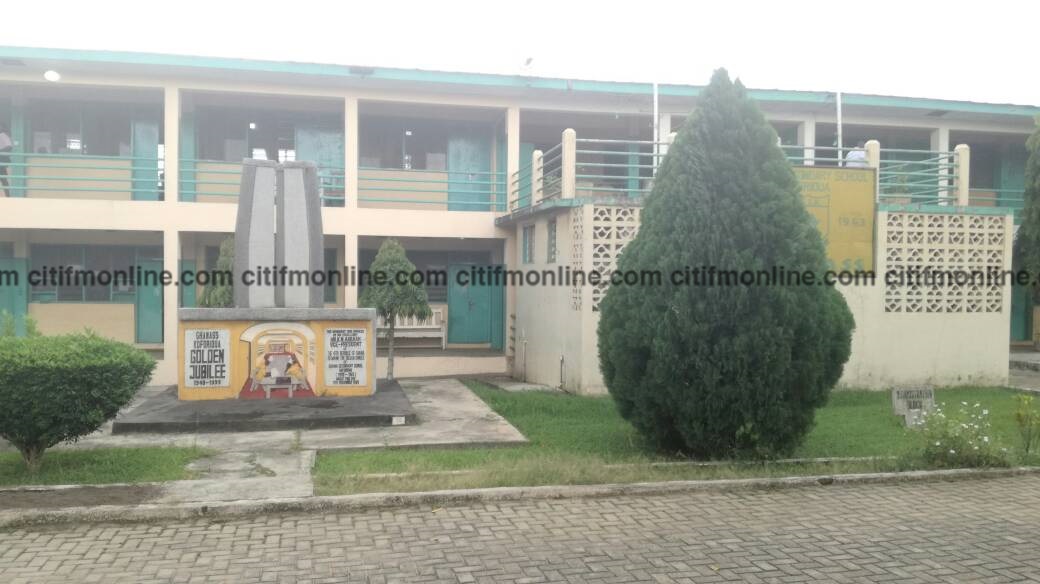 Source: www.Fnnewsonline.com
Image by: Citi News