Dubai has been experiencing a rapid growth in terms of construction, commercial services and tourism industry over the past two decades. Many businesses from all around the world are now operating in Dubai, due to the rising demand for almost all types of services. It goes without saying that going online is crucial for all businesses of any type to survive in such a busy and competitive market. However, taking your business online is not sufficient, as without a proper digital marketing plan in place, the business looks like a nice store with many products on shelf, opened in the middle of nowhere.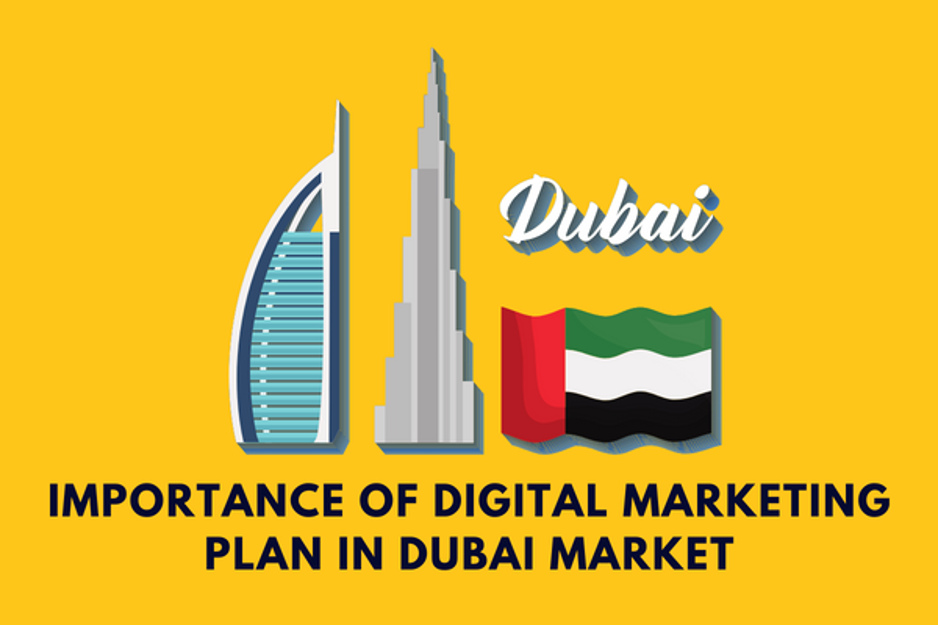 Digital Marketing is the Solution
Online marketing is the most important factor when it comes to online business. Internet marketing refers to the art of directing more traffic to a website by utilizing best practices, guidelines and industry standards. The gold standard in terms of digital marketing is optimizing your website to rank higher on major search engines in general and Google in particular. SEO or search engine optimization is now widely used by all market participants to improve websites' rank on Google which is a proven method to get more traffic.
How to Secure Traffic Growth for your Business Website?
"If you fail to plan, you are planning to fail" Benjamin Franklin
Like mentioned earlier, the most important element to compete in a tight competitive market is to have a professional digital marketing plan in place. Such a plan must be put together by an experienced and professional service provider, so you can rest assured that your digital marketing plan will suit your business best. Once you have a strong plan in hand, the next important factor is to implement it precisely, consistently and persistently. You must either get yourself involved in execution of your plan, or continue working with the digital marketing consultant who has created your plan. However, it is recommended to get the consultant to execute your plan, due to the reasons outlined below:
It's their job to create and execute digital marketing plans. Therefore, they have enough experience, if you choose the right company, to perfectly create and implement your digital marketing plan.
Even if by any chance, you are experienced enough to implement your plan properly, by doing so, you will lose your control on other aspects of your business. You'll be better off to outsource the execution phase of your digital marketing plan and focus on other sides of your business.
The full responsibility of your digital marketing plan will be on the consultation company side, if you get them to execute the digital marketing plan that they have generated.
Benefits of a Professional Digital Marketing Plan
1. Where you are and where you plan to be
The beauty of a plan is that you understand your current position in terms of your online presence and where you are realistically planning to be, in a particular time frame. Therefore, you will have a precise understanding of where you are going to be and plan accordingly.
2. You can measure your plan actual performance
There are accurate tools to measure how a plan is actually progressing. Over the past decade, many comprehensive tools have been developed and are available on the internet for users to monitor their actual progress against their plan. Google Analytics, Semrush, Google search console are a few out of many precise tools that measure everything that is worth measuring. By utilizing such tools, you as the business owner are capable of monitoring your plan and ensuring it is on track, based on the plan you have in hand. You must bear in mind that without a proper plan, there is nothing to monitor and measure the actual results against it. It looks like walking in the dark, doesn't it?
3. Prompt Corrective Action made easy
There is still a possibility that a professional digital marketing plan doesn't perform well. In this case, as you are equipped with measuring tools and are monitoring your marketing plan performance, you will be able to take corrective action, if needed, before lots of money and time are wasted. Without a proper plan, you will not be able to understand your marketing activities performance and consequently no corrective action can be taken if it's not performing well. Hence, you will lose your time, money and energy that you have spent on your online business.
Bottomline
Having a proper Digital Marketing plan in place is the most important part of your journey of building and growing your online business. Besides, how your plan is executed is as important as the quality of your plan. Therefore, you must be very careful to choose an experienced digital marketing service provider to not only generate a high-quality marketing plan for your online business, but also have the capability of executing it perfectly.
There are quite a few professional digital marketing service providers in Dubai that you can choose to work with. One of the best companies that we would like to recommend is Websima DMCC. Websima benefits from a talented and experienced team of digital marketing professionals and SEO consultants. Websima has been providing high quality service to clients from different industries, so they have a proven track record of success.
If you are looking for a professional SEO and digital marketing company, don't hesitate to contact Websima and ask for a free consultation meeting to meet the team and discuss your project in detail. They will get back to you shortly, with an offer that works perfectly for your online business.