Imagine a platform that ensures not only high quality content is on the site but also factual news that is free from junk. Welcome to blogsbunny.com
The site has an algorithm that evaluates quality and ensures only top notch content is available. It is also a platform for content creators to post their legit content.
See the video below for more information about BlogsBunny:
1. Ranking.
BlogsBunny is incorporated with an algorithm that ranks any content posted on its site based on its readability, votes, websites reputation, grammar and content uniqueness hence creating an overall score. Content with high overall scores appear first in searches.
2. Personalized feeds.
Once registered on BlogsBunny, you get to choose Warrens, which are categories, to subscribe to. Let's take a look at the World News which is among the most popular warrens on the site.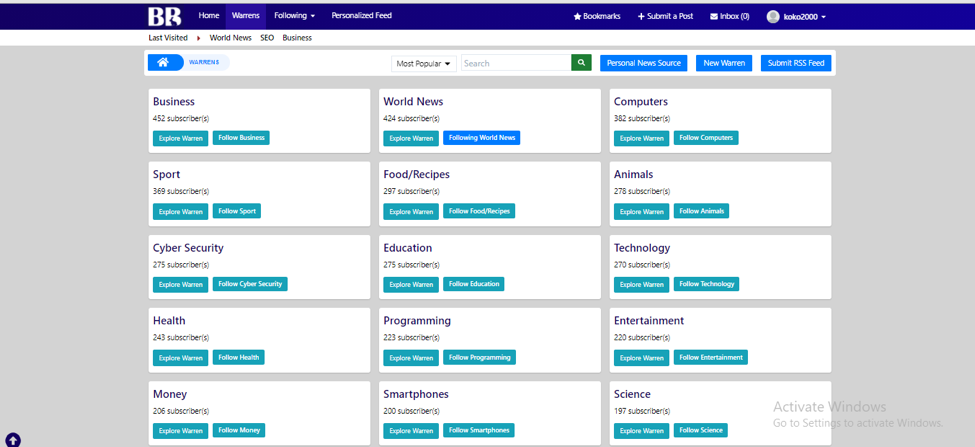 Once you follow the World News warren, a personalized feed is created for you where you can see World News unlike the generalized feed that shows all types of news.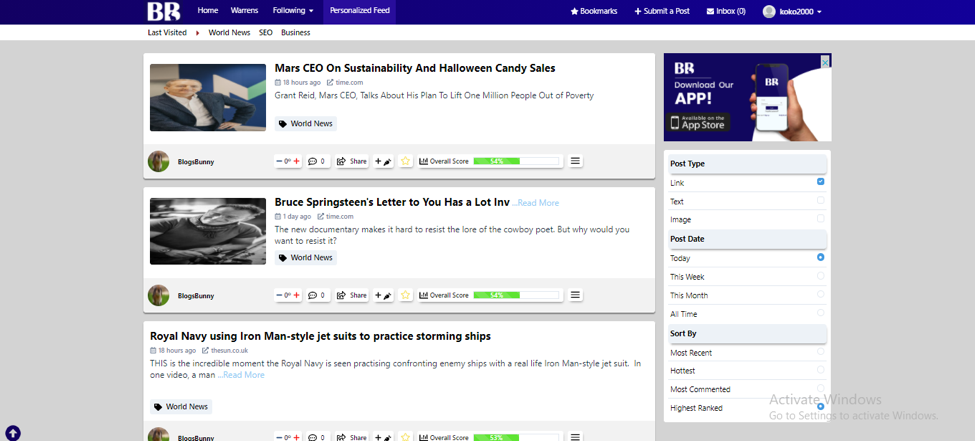 The above is a World News personalized feed that is updated every 2 hrs therefore allowing you to know what is trending.
There are also Burrows which are sub-categories where for instance, the World News warren is sub divided into different continents news burrows.
3. Bookmarking.
BlogsBunny allows for one to save both feeds and posts hence easily access your favorites or refer easily without having to go a long way in terms of searching, especially if the post was from an older date. This is time saving.
4. Engaging features.
Readers and bloggers can interact easily with these top 3 features:
Upvotes and downvotes – that allows for you to rate a post hence contributing to overall score.
Awarding carrots- hence showing support to the creators of the content.
Sharing- the site allows for sharing of videos on other social media platforms through copy pasting of the URL.
 5. Easy to navigate.
BlogsBunny website has been created in such a way that it is easy to find your way through the site. Its layout is not ambiguous.
The various niches can be easily found on the Warrens and once subscribed are found on the personalized feeds.
BlogsBunny also allows for one to sort their feed based on things like post type, date, popularity, relevance such that if you would like to see the latest post, you select and the posts are sorted from the latest to the oldest.
6. FREE.
The site offers its services for free to both those posting and those reading. It in fact helps social media users such as bloggers to grow their audience and engagement
Users are allowed to share links, pictures and even text posts while categorizing it into the correct niche.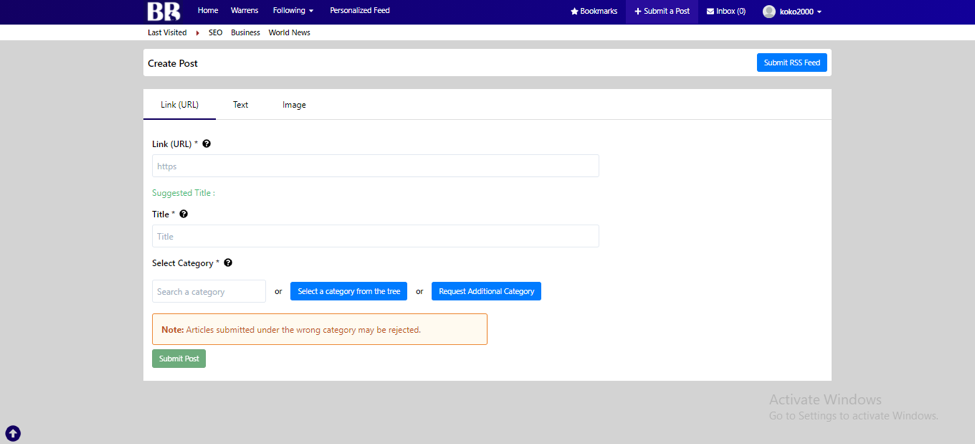 7. UP-TO-DATE.
BlogsBunny publishes posts every 2 hours. With this, all trends will be live therefore you don't have to worry about being behind the news.
CONCLUSION.
Despite the many pop up notifications that appear during your experience on the site, BlogsBunny is a great site that accommodate each and every person.
Anybody can read on it and post on it depending on the niche. There are numerous warrens. From education to politics to finances to world news to technology and even entertainment.
There is something for everyone!