Outdoor stage lights are an essential component of any performance or event that takes place outside. They not only provide adequate lighting but also set the mood and tone of the event. Choosing the right outdoor stage lights can be a daunting task, but with this comprehensive guide, you can ensure that you select the best lights for your specific needs. Read on to learn the considerations when choosing the best outdoor stage lights for your needs.
Consider the Venue
The first step in choosing the right outdoor stage lights is to carefully consider the venue. The size and layout of the space will have a significant impact on the type and quantity of lights that are needed. It's important to choose outdoor stage lights that are appropriately sized for the space and provide adequate coverage. For larger venues, more powerful lights such as floodlights may be necessary to ensure that the entire area is well-lit. On the other hand, smaller venues may only require a few spotlights or wash lights to create the desired effect.
Look for Durability
Outdoor stage lights are exposed to the natural environment, so it's important to choose lights that are durable and able to withstand harsh weather conditions. Look for lights made from high-quality materials with a high IP rating. An IP rating measures how well the light is protected against dust and water.
Choose the Right Type of Lighting
There are many types of outdoor stage lighting, including floodlights, spotlights, and wash lights. Each type has its own unique features and benefits, so choosing the right type of outdoor stage lights must be based on your specific needs. Floodlights provide wide coverage and are ideal for illuminating large areas. Spotlights provide a narrow beam of light and are ideal for highlighting specific areas or performers. Wash lights provide a softer, more diffused light and are ideal for creating ambiance.
Consider Color Temperature
The color temperature of outdoor stage lighting plays a crucial role in shaping the ambiance and aesthetic of a performance. It is essential to carefully select a color temperature that complements the desired mood and tone of the event. For instance, warm hues such as red and orange can evoke a sense of coziness and intimacy, while cool shades like blue and green can create a more serene and tranquil atmosphere. By thoughtfully considering the color temperature, one can enhance the overall visual experience and captivate the audience.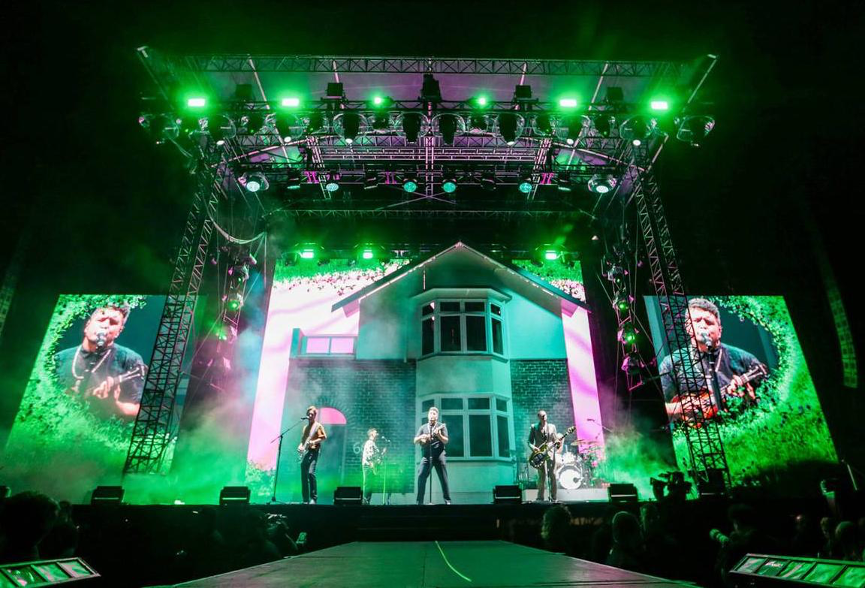 Check Compatibility
Make sure the outdoor stage light you choose is compatible with your existing lighting equipment and can be easily integrated into your setup. This will save you time and money in the long run and ensure that everything works seamlessly together.
Consider Your Budget
The price of outdoor stage lights varies widely, so your budget must be considered when choosing a light. Look for options that offer a good balance between price and quality. Keep in mind that investing in high-quality outdoor stage lights may cost more upfront but will save you money in the long run by lasting longer and requiring less maintenance.
Product Recommendation: Mini Lunar Aqua
One great option for outdoor stage lights is the Light Sky Mini Lunar Aqua, a professional IP64 outdoor moving head light designed for high-end customers. It's a compact and lightweight light with a folding integral hook and is easy to install. The light is very suitable for large-scale performances, music festivals and exhibitions, and so on.
Beam angle: 2°
Light source: 150W lamp
Diameter of the output lens: φ128mm
Light Luminous Flux: Achieving an impressive 230,000 lux when measured at a distance of 10 meters.
Color wheel: 14+1, offering a bi-directional rainbow effect
Fixed gobo: 17+1, with a bidirectional rotation effect
Prism: 8 facet prism + 24 facet prism, allowing for multiple prism combinations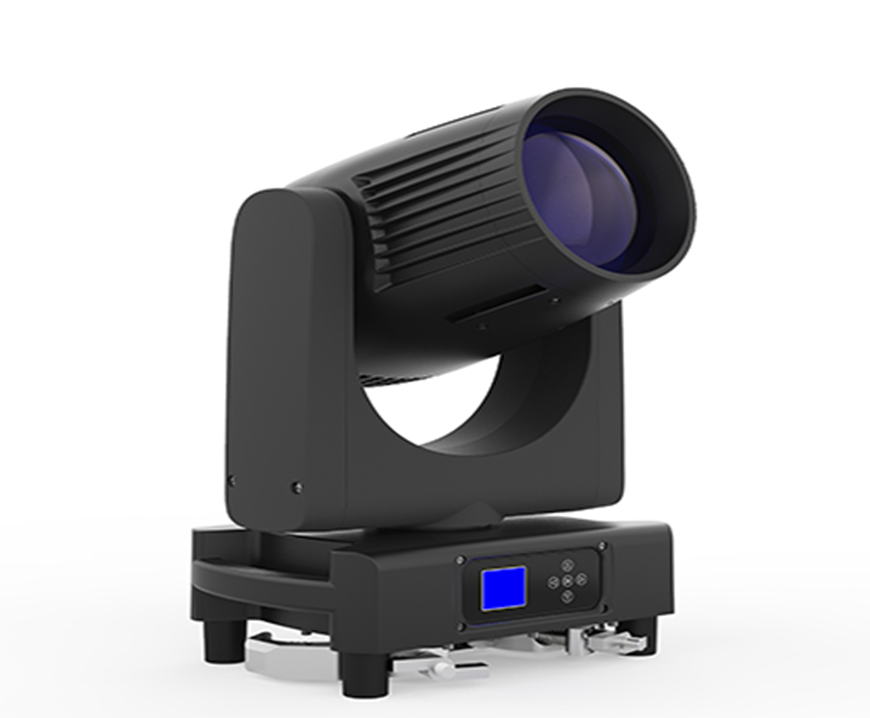 Conclusion
In conclusion, choosing the right outdoor stage lights is crucial to the success of outside events. You need to consider the venue, look for durability, choose the right type of lighting, consider color temperature, and look for energy-efficient options before buying the light. There are safety hazards in outdoor stage lights, so it is very important to choose lamps that are safe to use and will not cause any accidents or injuries.
Light Sky is well-known in the lighting industry owing to its innovative products, attention to detail, intelligent solutions, and competitive pricing. From outdoor stage lights to moving beam, theater lighting, effect light, LED moving wash, and more, the company offers a wide range of certified products that meet and exceed customers' expectations. You can learn more about Light Sky by visiting their website.