Online poker is a growing industry, with states across the US considering relaxing laws surrounding the game.

Currently, five states can offer legal real money games, whilst two more have provision for it. However, you can play poker online across all states, as long as it's a free-to-play app like Zynga Poker. However you choose to indulge, online poker is certainly popular. Gaming provider Eilers and Krejcik estimate that the online gaming industry, of which poker is a part, could rise by 22% from 2022.

For poker fans, that's good news, as increased revenue means more conversations in states that do not have provisions. There's no denying online poker earns tax dollars, and lawmakers cannot ignore the positive impact additional funds will have on infrastructure and budgeting. That's why you're more likely to see online poker legalized near you over the coming years.

If that happens, you may wish to get involved but currently don't know your flop from a royal flush. If that's the case, you need to get ahead in online poker, and we've got some handy tips that will set you on your way. You might not bag $1.3m as Patrik Antonius did in 2009 or qualify for (and win) the World Series of Poker like Chris Moneymaker, but at least with this handy starter guide, you might have an enjoyable experience.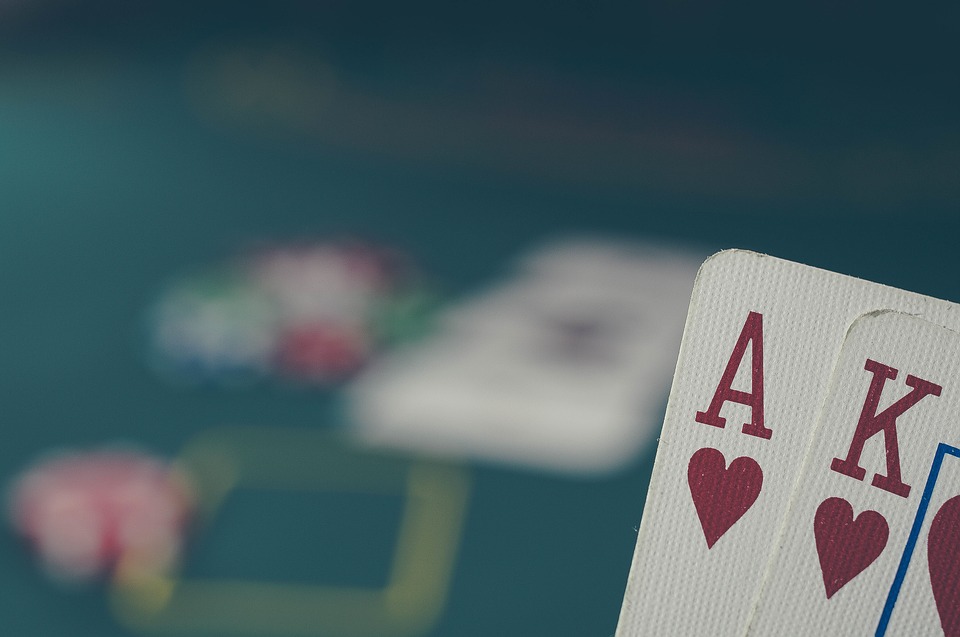 Play Simple
Online poker can get complicated. Many players practice multi-tabling, playing many hands at once, and using simple pot odds to calculate whether to play a hand. They might have a heads-up display (HUD) open showing them their opponent's history, but all of that will come later in your experience. The trick at first is to keep it simple; play one table with a single provider, so you get to understand the interface and the game. As you get better, you can try juggling more tables, but never run before you can walk.
Understand the Basics
You've got to understand the basics if you want to play poker. Research poker variants, so you know your Pot Limit Omaha from your No-Limit Texas Hold'em. Make sure you learn the poker terminology to understand what is going on. Online, you get guided through the process, but it's best to understand what is happening; otherwise, another player will quickly pick you off.
Brush Up On Skills
How do you go about learning those skills? Online resources are good, but many are attached to providers looking to ensure you play the game with them. You can always order literature online to help; there are plenty of good poker books to read which will guide you through the process and help you understand the industry. We'd also recommend playing some poker with friends for fun, just in your garage or basement, where you'll learn the process and a bit of the language whilst having fun. It's easier to learn by doing, and if you play with friends, you won't lose any money while you get to grips with the basics.
Have Fun
The main thing to remember is to have fun. You might read stories about Antonius and Moneymaker, but the harsh truth is this; you won't win $1m. You won't earn more money than you can spend in a lifetime. You might win enough to buy takeaway the next night; you might not, but always play to have fun and nothing more. When the fun stops, close the laptop lid and walk away. Online poker can be a great way to socialize with people, pass the time in the evening, and maybe win small amounts, but unless you're really good or really lucky, it isn't a way to change your life.

If you enjoyed this article, there are plenty more that might interest you in our technology section.