Mobile applications help users explore various passions, interact with others, and improve individual lifestyles to be more productive. Currently, 2020 consists of many popular mobile applications available in the Google Play and Apple App stores; however, there is a more specific selection of mobile apps over performing in the market this year.
These particular mobile applications exceed user expectations for convenience, functionality, user recommendation, cross-platform integration, and app ratings. Generally, mobile applications enable users to better understand the productive things you can do on the internet. When considering how each mobile application affects the marketplace, it becomes more transparent to identify potential trending apps for 2021.
What are mobile applications?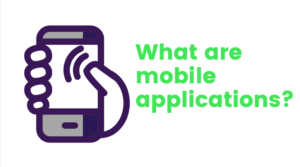 IOS and Android users install mobile applications onto their respective operating systems to interact with various software and tools at a moment's notice. Mobile applications interact with different mobile devices, such as mobile smartphones, tablets, smartwatches, and desktops. When navigating through iOS and Android App stores, users review various information sources before deciding to install the mobile app directly to their smart device.
The simplest way to locate an app is by interacting with the App store search browser or choosing a specific category like productivity, gaming, or social media. When a user wants to learn more about an application before the installation, the app page illustrates different customer information to review. Typically, the app page showcases the app name and the app developer, version number, charge fee, app description, app rating, app ranking, and customer reviews.
If you are considering mobile app development services, you should always undergo a consultation first. Expert app developers at https://sunlightmedia.org/services/mobile-app-development/ will explain the process from start to finish.
Most popular iOS and Android apps
Typically, the most popular mobile applications are compatible with operating systems and will rank higher on best-rated mobile apps. Additionally, there is a distinction between popular apps for free on the App stores and apps with a charge. Furthermore, the most popular apps are usually downloaded rather than installed as a default app on mobile smart devices.
Apps with over one billion downloads
Facebook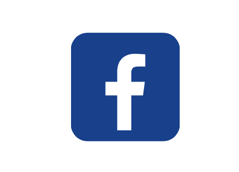 With 4.6 billion downloads, Facebook ranks number one in the most popular apps of 2020. In detail, Facebook is a social media platform cross-compatible for both iOS and Android operating systems. This popular social media platform enables users to post features for texts, photos, videos, and multimedia, enhancing content sharing across multiple accounts.
As an American company with a headquarters in Menlo Park, California, Facebook was formed in 2004 by Zuckerberg, Saverin, Moskovitz, and Hughes, who gained one million users to the site in the initial year's development. An investor, Peter Thiel, officialized the social media platform with $500,000 to begin operations at the current headquarters.
At a current star rating of 2.8 for Facebook and 4.2 ratings for the messaging app on the app store, the newer updates of facebook showcase improvements in Application Programming Interface (API) functions and more specific user eCommerce features. Facebook is currently valued at around $285 per stock with a market cap of $720 billion.
TikTok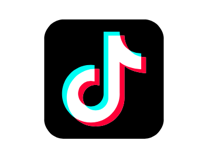 TikTok places just below Facebook at 1.6 Billion downloads. The social media platform works well across various iOS and Android platforms. The TikTok mobile application is available for free on the Google Play and App store and assists users with short video media uploads. Most users create short videos for music and lip-sync videos that usually last between 3 to 15 seconds. Other features include short-looping videos that last in duration for about a minute. While most users share entertainment across various accounts, TikTok users also like to use the mobile application as a marketing tool to grow audiences and raise brand awareness.
Initially named "Douyin," the app launched within China in 2016. As time passed, the TikTok application expanded internationally in 2017 by ByteDance. Within the first year of development, the application gained attention from 100 million users and was purchased by ByteDance for $1 billion. Currently, the TikTok operations reside in Santa Monica, California.
TikTok's star rating is at 4.7 out of 5.0 with frequent updates to filters, photo features, and updated media libraries on the App Store. TikTok is valued at a net worth of $50 billion and Bytedance at $180 billion evaluation.
WhatsApp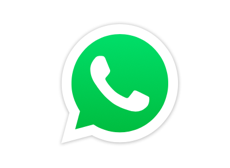 Currently, with 1.58 billion downloads, WhatsApp's user mobile application popularity is next on the list. For better communication, the mobile application allows users to send text messages, voice messages, make audio and video calls, share images and other media files. Other helpful features include user sharing of locations and international communication.
Founded by Acton and Koum in 2009, Facebook acquired the mobile application in 2014 for $19 billion. By the second version update, Whatsapp gained user popularity of around 250,000 downloads due to the lack of ads, utility, and ease of app interaction. WhatsApp sold for a $16 billion purchase price, extra cash, and Facebook shares from the sale.
Rated at 4.7 in the app store, WhatsApp Messenger is free for mobile smartphone users and includes frequent updates for messaging, phone calls, and video sharing services. The value of WhatApp holds at $1.5 billion.
Youtube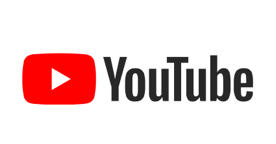 At 1.4 billion current downloads, Youtube is a user-friendly and popular mobile application for mobile app users in 2020. Youtube is a video and live-streaming mobile application that includes various content such as entertainment, education, business, travel, and more. The program is free for iOS and Android users and features movies and music paid-subscriptions for enhanced user entertainment.
Presently, the online American video-sharing platform is at a headquarters in San Bruno, California. Youtube was formed by Hurley, Chen, and Karim in 2005 and was traded with Google in 2006 at $1.65 billion.
Youtube's current rating on the mobile app store and Youtube Music, is 4.7 out of a 5-star scale. Newer updates allow for better integration across smart TVs, up-to-date media libraries, and more enhanced uploading features. The social media app and video streaming service position Youtube at a market value of around $160 billion.
Instagram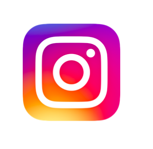 With 1.2 Billion downloads, Instagram ranks as one of the most popular mobile applications for 2020. The social media application offers users various features such as photo and video submissions, bookmarking, direct messaging, multimedia sharing, and live streaming services. The social media platform recently adopted similar technologies as TikTok in terms of video loops and initiated eCommerce as an added feature. While most apps offer desktop versions of mobile applications, Instagram is better adapted to iOS and Android mobile smart-devices.
Initially, the app's development required a large sum of capital of $500,000 from ten investors and took about 8 weeks before the launch in 2010. In one day, the mobile app received 100,000 user downloads. The photo-sharing mobile application operating in Menlo Park, California, was later purchased from Facebook for $1 billion in 2012.
Instagram is rated 4.8 out of 5 on the mobile app store and includes other integrative apps for users to upload more creative photos and videos. The social media platform regularly updates the software to resolve existing and potential bugs for new features. In regards to valuation, Instagram is placed at around $100 billion.
Snapchat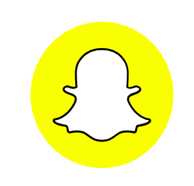 For Snapchat, the mobile application consists of 11.5 billion user downloads. The social media platform for Android and iOS mobile smart-device users enables users to share messages, photos, and videos with other users quickly, creatively, and efficiently. As a distinctive feature, Snapchat allows users to send messages and stories to other users and have it automatically removed after a day. User Content is modifiable with filters, timers, and photo editing tools to make communication more entertaining.
Founded in 2011, Snapchat was built by Spiegel, Brown, and Murphy. Originally an app for only iOS users, the social media platform Brown initially pitched the idea of disappearing stories when welcomed to the design team for $157 million. In 2017, the Snapchat platform made its Initial Public Offering (IPO) at $25 billion. Snapchat headquarters operates in Santa Monica, California.
Regarding ratings, Snapchats app rating is 3.8 out of 5 and continues to add new filters, variations of photo and video sharing, group messaging, and location sharing. Currently trading at around $50 per stock, the Snapchat mobile application is valued at around $8 billion.
Apps with over one million downloads
Netflix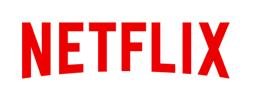 Netflix ranks next at 500 million app downloads in the most popular mobile applications of 2020. Netflix is popular on both iOS and Android devices and is supported on various smart devices such as smart TVs, tablets, and mobile devices. With Netflix, users may create accounts with different age-appropriate filters while saving and creating custom AI-generated watchlists for TV and Movie streaming. Unlike other mobile applications on this list, Netflix does require a subscription charge fee for all its users.
Founded by Hastings and Randolph in Scotts Valley, California, in 1997, Netflix began traditionally with rent-by-mail DVD's. Today, Netflix users review a wide array of TV series and Movies from signing in and pressing play. Today, Netflix headquarters is located in Los Gatos, California. As a side note, the company awarded the team "BellKor's Pragmatic Chaos" for designing the recommendation system to apply appropriate algorithmic suggestions to its users.
On the app store, Netflix ranks 3.8 stars out of 5 and includes continual updates of streaming media such as feature-films, classics, and extensive selections of different TV and Movie genres. Netflix is priced at around $515 per stock and is approximately $194 billion of net worth value.
Spotify

As a music streaming service, Spotify has 180 million app downloads. This app allows users to stream their favorite artists, listen to various music genres with combined playlists, and follow different podcasts. The Spotify app is popular amongst iOS and Android mobile application users and included in-app purchases to make streaming music more accommodating for various users.
Spotify was initially manufactured in 2006 by Elk and Lorentzon in Stockholm, Sweden, as a music streaming service to prevent piracy for artists. The company raised $100 million of funding to release the app in the United States in 2008.
With a 4.8 star rating on the app store, the music streaming mobile application updates bugs and improves media libraries regularly. Newer updates make Spotify streaming easier on devices like smartwatches. Spotify is trading at around $340 and has a valuation of about $21 billion.
Amazon Shopping

Available on both iOS and Android operating systems, the Amazon mobile application records about 142 million app user downloads. Amazon assists users with browsing, searching, reviewing product details, and purchasing various items through Amazon. This eCommerce mobile application also offers international shopping and an additional Amazon Prime membership service for faster and shipping charge free order purchasing. The Amazon Prime features also include user services for eBooks, movie and TV streaming, and discounts.
Founded by Bezos, Amazon began from a $250,000 investment in 1995. Traditionally operating as an online bookstore, the company grew international and features a wide selection of products for all users. From its initial launch, Amazon began to receive profit in the year 2001. Now, Amazon headquarters operates in Seattle, Washington.
With a 4.6 star rating on the app store, Amazon ranks #1 in mobile shopping applications. The app continues to update with Google and other popular search engines to offer products for a large selection of users. Amazon stock currently trades at around $3,160 and has a company value of about $1.7 trillion.
What to expect for mobile apps in 2021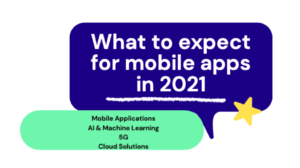 Based on the list of the most popular mobile applications of 2020, it is most likely that the marketplace will continue to grow with more mobile applications that assist users with media streaming, eCommerce, and social media. However, as more innovative technologies integrate with user devices, mobile applications will provide more trending features.
To list a few trends, mobile applications that apply machine learning and AI, business and home software compatibility, cloud-integrated solutions, and 5G technology will most likely see a rise in the marketplace. Also, mobile applications that support wearable devices, enhanced Google Accelerated Mobile Pages (AMP), automation across multiple devices will show positive feedback.
In essence, mobile apps' future will drive to improve user experiences and outcompete other applications in functionality. In other words, users will seek devices and applications that integrate meaninglessly with various user lifestyles. For the most part, mobile app users in 2021 may interact with mobile applications that better assist them with pursuing different passions and improving productivity.