After long wanderings on the app stores in search of a fun and legit game that stands out from the rest, my choice fell on Prize Blast.
This puzzle game is at the forefront of mobile entertainment.
You can win real prizes with this simple, fun game.
This unique offer is what caught my attention.
Let's take a look at how this phenomenon works and what makes it a rare opportunity in the world of mobile gaming.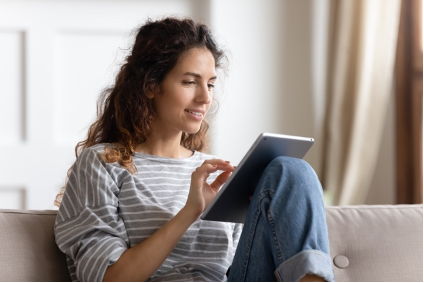 What is Prize Blast?
With Prize Blast, the publisher has taken up the challenge of making a puzzle game on a much-loved theme: Treasure hunting in a world of pirates.
As soon as it was installed on my mobile, getting to grips with the game was easy and instinctive.
The graphics, of excellent quality, reinforced the feeling of immersion that I immediately felt.
The music, worthy of a pirate movie, gives an identity to Prize Blast.
As an adventurous pirate, I had to build my ship to go on a treasure hunt.
The stages of the game are based on:
Puzzle sections, which involve exploding identical symbols
Exploring the different islands in a tropical atmosphere
Taking part in the different contests and social events organized by the publisher.
The game is easy and relaxing to play. Plus, the challenge of winning a gift makes it very addictive.
What can I win in Prize Blast?
I chose this app to have fun and win a gift at the same time; and what a great adventure!
The journey that brings you to the treasure island is full of surprises and unexpected meetings with colorful characters. This only increased my motivation.
It was on this island that I discovered the gifts available. What a pleasure to choose from these dream rewards:
Smart watch
Electric scooter
Smart speaker
Flat-screen television
iPhone 13
Latest-generation drone…
The publisher of Prize Blast has understood the importance of the gifts in the game, and players are even regularly surveyed about what they would like to win.
This makes it possible to have a quality range that is always up to date.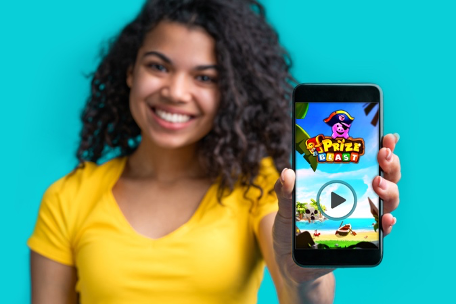 Who are the players of Prize Blast?
I have been able to meet many other players through the app.
Playing Prize Blast can be a very social activity if that's what you want.
I decided from the beginning of my adventure to take advantage of the dynamism of the Facebook community to help me in the treasure hunt.
The groups are very active, and you are immediately welcomed by the other players. They also confirm that Prize Blast is legit.
The opportunity to enter contests helps you progress in the game: There are regular contests between friends and worldwide.
You can exchange puzzle pieces with other players (useful to help you advance).
I was able to find out more from the players and winners I talked to. They are happy to share their experiences and tips. They are very nice, and I love the positive atmosphere between the players.
There are people from all walks of life, and of all ages, and everyone has something to contribute to the group.
Thanks to this social aspect, the immersion in the game is total.
How does Prize Blast Stack up?
Prize Blast is clearly addictive. The principle is clever, and it is brought to life very well.
I am completely convinced, because my gift was delivered directly to my home six days after I won (I had chosen to win an iPhone 13). It is legit.
This is a reliable game, free of bugs and very ingenious.
The Prize Blast experience checks all the boxes: Fun and gifts! This app delivers on its promise.